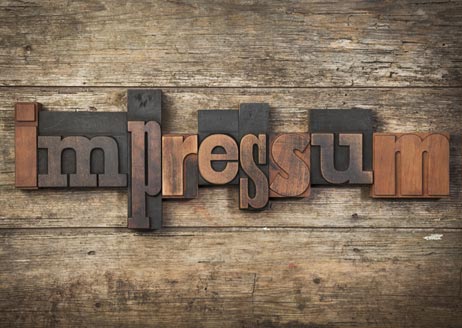 Imprint
Responsible for the content

The company Heiko Gärtner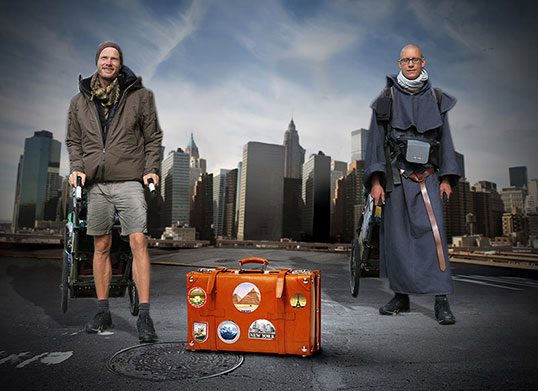 Life pilgrims Franz von Bujor and Heiko Gärtner
Heiko Gärtner and his company stand for adventure and experiences of all kinds. The focus is always on personal and communal development. The company was founded in 2007 with the establishment of Heiko Gärtner's wilderness school. Since then other branches have been added, such as the experience galaxy Heiko Gärtner, the online channel "Living Wild-TV" and the world travel and charity project Lebensabenteurer.
Heiko Gärtner - survival trainer and natural healer
If you are looking for Dr. Heiko Gärtner, the doctor from Berlin, then you have come to the wrong place. However, for all other concerns including health questions or advice on specific causes of illness, occupations, trauma, relationship issues, all about wilderness, survival and nature or about getting out, living as a webnomad and living self-sufficiently, you are at the right place. Please feel free to contact us via our contact form, by mail or by phone.
Heiko Gärtner alias Dr. Sir-Vival
Even though Heiko Gärtner does not hold a doctorate in the classical sense, he became known as "Dr. Sir-Vival" due to his expertise in survival and survival training. The honorary title, however, goes back to his position as Germany's toughest survival trainer and to the fact that he learned more intensively at school and university than anyone else in his life. So it is not Dr. Heiko Gärtner Berlin, but Dr. Heiko Gärtner Sir-Vival.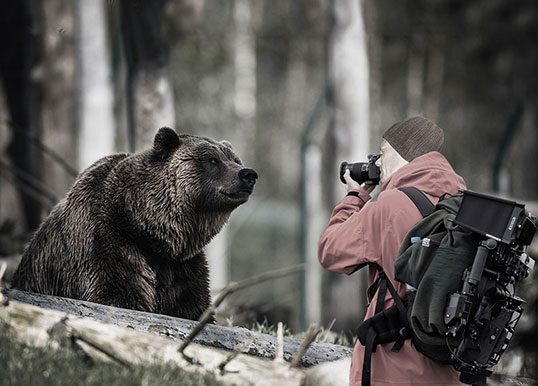 Nature photographer and survival expert Heiko Gärtner
Heiko Gärtner - Known from Web and TV
Together with Tobias Krüger, Heiko Gärtner became known above all for his work as an extreme journalist, author and world travel blogger. In the field of extreme journalism, he has published documentaries and reports on homelessness in Germany, among other things. In addition, there were reports about life as a child or adolescent on Germany's streets, hurdles and obstacles that you have to overcome as a blind person in Germany and much more. As an author, he became known above all with the book "Krankheiten auf einen Blick erkennen" (Recognizing illnesses at a glance), which is a basic work of face diagnosis. Further books followed and can also be viewed here on the homepage.
Heiko Gärtner - Webnomad and world traveller
Since 2014 Heiko Gärtner and Franz Bujor are on the road as webnomads and travel bloggers. They wander around the world on foot and without money. Further information can be found at www.lebensabenteurer.de/ueber-uns.
Image sources:
© Gabi Moisa Fotolia.com, © olly – Fotolia.com, © Roman Shiyanov – Fotolia.com, © Greg Epperson – Fotolia.com, © anankkml Fotolia, © Mikael Damkier Fotolia.com, © Galyna Andrushko Fotolia.com, © Oleg Karpov Fotolia.com, © Alexey Klementiev – Fotolia.com, © Alexander Wurditsch-Fotolia.de, © Felix Mizioznikov – Fotolia.com, © Vasco Oliveira – Fotolia.com, © Misha – Fotolia.com, © Vasco Oliveira – Fotolia.com, © Ralf Werner Froelich – Fotolia.com, © kristian sekulic – Fotolia.com, © Henry Brown – Fotolia.com, © Rechitan Sorin – Fotolia.com, © mateamiche – Fotolia.com, © pmac – Fotolia.com, © Dirk Paessler – Fotolia.com, © Rémy MASSEGLIA – Fotolia.com, © cs-photo – Fotolia.com, © rcaucino – Fotolia.com, © Leonid Nyshko – Fotolia.com, © Simon Coste – Fotolia.com, © Christophe Fouquin – Fotolia.com, © Spectral-Design – Fotolia.com, © drizzd – Fotolia.com, © Dustin Lyson – Fotolia.com, © kuroji – Fotolia.com, © Tobias Keß – Fotolia.com, © virtua73 – Fotolia.com, © XJ6652 – Fotolia.com, © Tony – Fotolia.com, © Tyler Olson – Fotolia.com, © Greg Epperson – Fotolia.com, © Yuri Arcurs – Fotolia.com, © Kurhan – Fotolia.com, © Laurent Hamels – Fotolia.com, © Andy Dean – Fotolia.com, © V. RUMI – Fotolia.com, © celeste clochard – Fotolia.com, © Melissa Schalke – Fotolia.com, © Anyka – Fotolia.com, © Joy Fera – Fotolia.com, © John Keith – Fotolia.com, © Brandon Wagner – Fotolia.com, © Danny Warren – Fotolia.com, © Galyna Andrushko – Fotolia.com, © Pathathai Chungyam – Fotolia.com, © ralf werner froelich – Fotolia.com, © glen gaffney – Fotolia.com, © janr34, © weikeong – Fotolia.com, © Galyna Andrushko – Fotolia.com, © namwar69 – Fotolia.com, © Michel Angelo – Fotolia.com, © MarFot – Fotolia.com, © Hubert Körner – Fotolia.com, © Den – Fotolia.com, © Maksym Gorpenyuk – Fotolia.com, © Roberto – Fotolia.com, © Noam – Fotolia.com, © Thaut Images – Fotolia.com, © starush – Fotolia.com, © Yanik Chauvin – Fotolia.com, © niv koren – Fotolia.com, © Véviga – Fotolia.com, © Jan Reinke – Fotolia.com, © francosperoni – Fotolia.com, © koli, © Andrzej – Fotolia.com, © olly – Fotolia.com, © Subbotina Anna – Fotolia.com, © detailblick – Fotolia.com, © Leonid Tit – Fotolia.com, © silver-john – Fotolia.com, © Yuri Shirokov – Fotolia, © Zacarias da Mata – Fotolia, © Zuboff – Fotolia, © Andrey Kuzmin – Fotolia.com, © Anton Balazh – Fotolia.com, © Brian Jackson – Fotolia.com, © detailblick – Fotolia.com, © Elwynn – Fotolia.com, © Galyna Andrushko – Fotolia.com, © Jens Ottoson, © kuco – Fotolia.com, © Lakshmi – Fotolia.com, © olly – Fotolia.com Fotolia, © Galyna Andrushko – Fotolia, © iQoncept – Fotolia.com, © Kreatiw – Fotolia.com, © Elwynn – Fotolia.com, © Yury Ponomarev – Fotolia.com, © Yuri Arcurs – Fotolia.com, © Werner Dreblow, © tiero – Fotolia, © Sylvie Bouchard, © Steve Byland – Fotolia.com, © Sascha Burkard – Fotolia.com, © rubysoho – Fotolia.com, © RCsolutions – Fotolia.com, © pressmaster – Fotolia.com, © N-Media-Images – Fotolia.com, © Markus Bormann – Fotolia.com, © Maksym Dykha – Fotolia.com, © Liddy Hansdottir – Fotolia.com, © Leonid Tit © lumen-digital – Fotolia.com, © Kushch Dmitry – Fotolia.com, © James Thew Fotolia.com, © Brandon WagnerFotolia,com, © El Gaucho Fotolia.com, © Stefan J. Pflanz – christiangraber.com, © Andrey Plis – Fotolia.com, © Aeolos – Fotolia.com, © Deklofenak – Fotolia.com, © Kurhan – Fotolia.com, © namwar69 – Fotolia.com, © glen gaffney – Fotolia.com, © Yanik Chauvin – Fotolia.com, © Lakshmi – Fotolia.com, © Barefoot – Fotolia.com, © Dirk Schaefer – Fotolia.com, © hdrechsler – Fotolia.com, © Herby ( Herbert ) Me – Fotolia.com, © Axel Gutjahr – Fotolia.com, © Gina Sanders – Fotolia.com, © Lakshmi – Fotolia.com, © Michael Rosskothen – Fotolia.com, © Mat Hayward – Fotolia.com, © hdsidesign – Fotolia.com, © jonyu – Fotolia.com, © Hubert Körner – Fotolia.com, © anankkml – Fotolia.com, © Kwest – Fotolia, © Kushch Dmitry, © Liddy Hansdottir – Fotolia.com
© -YS- – stock.adobe.com, © 1STunningART – stock.adobe.com, © 9dreamstudio – stock.adobe.com, © absolutimages – stock.adobe.com, © agnormark – stock.adobe.com, © aiisha – stock.adobe.com, © Alan Ward – stock.adobe.com, © Alberto Giron – stock.adobe.com, © Aleksandar Todorovic – stock.adobe.com, © Alexey Stiop – stock.adobe.com, © alphaspirit – stock.adobe.com, © andreacrisante – stock.adobe.com, © Andreas Wolf – stock.adobe.com, © andrey gonchar – stock.adobe.com, © Andrey Kiselev – stock.adobe.com, © Andrey Kuzmin – stock.adobe.com, © Andrii – stock.adobe.com, © Andrii Zastrozhnov – stock.adobe.com, © Anja Kaiser – stock.adobe.com, © Anna Alferova – stock.adobe.com, © annette shaff – stock.adobe.com, © Anterovium – stock.adobe.com, © Argus – stock.adobe.com, © ARochau – stock.adobe.com, © Artistan- stock.adobe.com, © askaja – stock.adobe.com, © B@rmaley – stock.adobe.com, © Bakulov – stock.adobe.com, © Barbara Helgason – stock.adobe.com, © Beboy – stock.adobe.com, © BillionPhotos.com- stock.adobe.com, © Boris Stroujko – stock.adobe.com, © breakermaximus – stock.adobe.com, © Brilliant Eye – stock.adobe.com, © by-studio- stock.adobe.com, © Calin Stan – stock.adobe.com, © CECILE – stock.adobe.com, © ChenPG – stock.adobe.com, © Christian Horras – stock.adobe.com, © cineuno – stock.adobe.com, © clickit – stock.adobe.com, © Daniel Berkmann – stock.adobe.com, © Denys Rudyi- stock.adobe.com, © DeshaCAM – stock.adobe.com, © Diane – stock.adobe.com, © Dieter Draht – stock.adobe.com, © DigiHand – stock.adobe.com, © digitalicus – stock.adobe.com, © dizain – stock.adobe.com, © Dmitry Pichugin – stock.adobe.com, © Dominic – stock.adobe.com, © dvoevnore – stock.adobe.com, © eillen1981 – stock.adobe.com, © Elena – stock.adobe.com, © elnavegante – stock.adobe.com, © engel – stock.adobe.com, © Enver Sengul – stock.adobe.com, © Eric Isselée – stock.adobe.com, © Esther Hildebrandt – stock.adobe.com, © evenfh – stock.adobe.com, © EVERST – stock.adobe.com, © ExQuisine – stock.adobe.com, © fine pics – stock.adobe.com, © Fly_dragonfly – stock.adobe.com, © Fotofreundin – stock.adobe.com, © fotograupner – stock.adobe.com, © fottoo – stock.adobe.com, © fra – stock.adobe.com, © Francois du Plessis – stock.adobe.com, © FrankBoston – stock.adobe.com, © frankoppermann – stock.adobe.com, © Freesurf – stock.adobe.com, © freshidea – stock.adobe.com, © gatsi – stock.adobe.com, © Glebstock – stock.adobe.com, © Gorodenkoff – stock.adobe.com, © grafikplusfoto – stock.adobe.com, © grossimov – stock.adobe.com, © gustavofrazao – stock.adobe.com, © Halfpoint – stock.adobe.com, © helivideo – stock.adobe.com, © highwaystarz – stock.adobe.com, © Horticulture – stock.adobe.com, © Hrab 67 – stock.adobe.com, © Incredible Arctic – stock.adobe.com, © ivan kmit – stock.adobe.com, © ivanbaranov – stock.adobe.com, © Jacob Lund – stock.adobe.com, © Jaimie Duplass – stock.adobe.com, © Jam Travels – stock.adobe.com, © James Thew – stock.adobe.com, © jarek106 – stock.adobe.com, © Javier brosch – stock.adobe.com, © jcfotografo – stock.adobe.com, © jennys_world_of_arts – stock.adobe.com, © Jens Ottoson – stock.adobe.com, © JFL Photography – stock.adobe.com, © JLSnader – stock.adobe.com, © John Anderson – stock.adobe.com, © jojjik – stock.adobe.com, © josemagon – stock.adobe.com, © Juergen Rudorf – stock.adobe.com, © Julien Tromeur – stock.adobe.com, © kalafoto – stock.adobe.com, © kalpis – stock.adobe.com, © kaninstudio – stock.adobe.com, © Karlos Lomsky – stock.adobe.com, © kasto – stock.adobe.com, © Katrina Brown – stock.adobe.com, © Kreatiw – stock.adobe.com, © kuco – stock.adobe.com, © kuco- stock.adobe.com, © Kurhan- stock.adobe.com, © Kushch Dmitry – stock.adobe.com, © kwasny221 – stock.adobe.com, © Leonid Tit – stock.adobe.com, © Liberato – stock.adobe.com, © Liddy Hansdottir – stock.adobe.com, © Lilya – stock.adobe.com, © liramaigums – stock.adobe.com, © lizavetta – stock.adobe.com, © LMspencer – stock.adobe.com, © Loes Kieboom – stock.adobe.com, © losonsky – stock.adobe.com, © lotharnahler – stock.adobe.com, © ltummy – stock.adobe.com, © luis fornell – stock.adobe.com, © lukjonis – stock.adobe.com, © Lysenko.A – stock.adobe.com, © majdansky – stock.adobe.com, © Manuel Fernandes – stock.adobe.com, © Marcel Hurni – stock.adobe.com, © marcin jucha – stock.adobe.com, © Mari79 – stock.adobe.com, © Maridav – stock.adobe.com, © Markus Bormann – stock.adobe.com, © Maryna Osadcha – stock.adobe.com, © master1305 – stock.adobe.com, © meenkulathiamma – stock.adobe.com, © Michael Rosskothen – stock.adobe.com, © MR – stock.adobe.com, © Muenchbach – stock.adobe.com, © Mulderphoto – stock.adobe.com, © Nadezhda – stock.adobe.com, © nadezhda1906 – stock.adobe.com, © napa74 – stock.adobe.com, © nblxer – stock.adobe.com, © Neil – stock.adobe.com, © NEILRAS – stock.adobe.com, © nidafoto – stock.adobe.com, © Nikolay N. Antonov – stock.adobe.com, © ocwo – stock.adobe.com, © ohenze – stock.adobe.com, © okfoto – stock.adobe.com, © Oleg Iatsun – stock.adobe.com, © Olga Khoroshunova – stock.adobe.com, © Orlando Florin Rosu – stock.adobe.com, © orlovphoto – stock.adobe.com, © Ossie – stock.adobe.com, © Pakhnyushchyy – stock.adobe.com, © Peter Atkins – stock.adobe.com, © peter_qn – stock.adobe.com, © phant – stock.adobe.com, © Philippe Gillotte – stock.adobe.com, © photoexpert117 – stock.adobe.com, © PhotoSpirit – stock.adobe.com, © quickshooting – stock.adobe.com, © raisondtre – stock.adobe.com, © Rawpixel.com – stock.adobe.com, © RedDaxLuma – stock.adobe.com, © Rock and Wasp – stock.adobe.com, © rodjulian – stock.adobe.com, © Roger – stock.adobe.com, © romas_ph – stock.adobe.com, © Romolo Tavani – stock.adobe.com, © ronnihauks – stock.adobe.com, © Rosa Frei – stock.adobe.com, © rotozey – stock.adobe.com, © Sabine – stock.adobe.com, © Sam D'Cruz – stock.adobe.com, © samantha grandy – stock.adobe.com, © Sascha Burkard – stock.adobe.com, © sborisov – stock.adobe.com, © sea and sun – stock.adobe.com, © sercansamanci – stock.adobe.com, © serikbaib – stock.adobe.com, © sewcream – stock.adobe.com, © Shakzu – stock.adobe.com, © Shchipkova Elena – stock.adobe.com, © shibanuk – stock.adobe.com, © Sina Ettmer – stock.adobe.com, © slava2271 – stock.adobe.com, © Sly – stock.adobe.com, © Smileus – stock.adobe.com, © so47 – stock.adobe.com, © soft_light – stock.adobe.com, © spoadr – stock.adobe.com, © Stefan Arendt – stock.adobe.com, © Stefan Körber – stock.adobe.com, © stevanzz – stock.adobe.com, © Steve Byland – stock.adobe.com, © stokkete – stock.adobe.com, © sum41 – stock.adobe.com, © Sven Bachstroem – stock.adobe.com, © svetazi – stock.adobe.com, © Svetoslav Radkov – stock.adobe.com, © Tanja – stock.adobe.com, © Tanja Bagusat – stock.adobe.com, © tech_studio – stock.adobe.com, © Thaut Images – stock.adobe.com, © Thicha- stock.adobe.com, © Tiko – stock.adobe.com, © tilialucida – stock.adobe.com, © Tomas Hulik – stock.adobe.com, © trekandphoto – stock.adobe.com, © Tryfonov – stock.adobe.com, © TTstudio – stock.adobe.com, © typomaniac – stock.adobe.com, © ValentinValkov – stock.adobe.com, © Valmedia – stock.adobe.com, © vectorfusionart – stock.adobe.com, © veerapong – stock.adobe.com, © vitaliy_melnik – stock.adobe.com, © Vitaly Krivosheev – stock.adobe.com, © VJ Dunraven – stock.adobe.com, © Vladimir Sazonov – stock.adobe.com, © weerapat1003 – stock.adobe.com, © Wellnhofer Designs – stock.adobe.com, © Xaver Klaussner – stock.adobe.com, © XtravaganT – stock.adobe.com, © Yasonya – stock.adobe.com, © Yury Ponomarev – stock.adobe.com, © Zacarias da Mata – stock.adobe.com, © zgphotography – stock.adobe.com, © zinkevych – stock.adobe.com, © Валерий Моисеев – stock.adobe.com